ASHLEI PEOPLES TRIO
9/17/2023
JAZZ AT MEADE (JAM), with support from Yellow Door Concert Series, welcomes The Ashlei Peoples Trio on Sunday September 17, 2023, 4pm until 6pm. Check the trio out
HERE!
Please come out on Sunday, September 17th and help Jazz at Meade welcome the Ashlei Peoples Trio!!
You can join us in person or virtually via live streaming with a zoom performance link.
Masks are optional.
Please purchase tickets through our RVSP/TICKET LINK below - there will be a limited number of tickets available at the door for this show.
Ticket Prices:
$25 in person single ticket
$50 in person two tickets
$10 virtual
If you have any questions, please feel free to contact Robyn or Vaughn at
info@yellowdoorconcertseries.com
Jazz at Meade September 17, 2023 in Person TWO TICKETS
There is a 40 seat limit for in person attendance and tickets will be available on a first come first served basis. Once the limit is reached, this link will no longer be active. At that time, only virtual tickets will be available.
Please note that the zoom link will be emailed by 2:00 pm on Sunday September 17, 2023 to the email address used to purchase your virtual ticket reservation. Waiting room will open, and you will be admitted prior to the beginning of the concert.
Our next concert, featuring L'Tanya Mari' Quartet is October 15th and tickets will be available beginning October 1st.
Vaughn and Robyn Ambrose
info@yellowdoorconcertseries.com
703-622-1703703-622-1703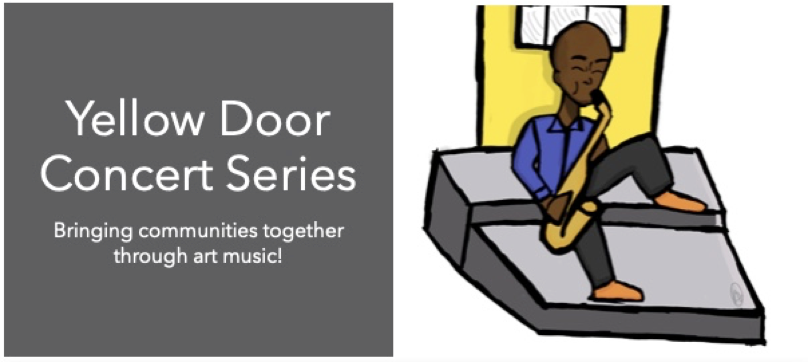 ---
8/20/2023
NASAR ABADEY QUARTET
«
previous
9/17/2023
ASHLEI PEOPLES TRIO
next
»