The Road to Meet the Calling: A Seminarian's View
MAY 18,2017
With Cannon Stephanie Spellers at Missional Voices

On the Holy Hill with fellow Seminarians

International Black Clergy Confrence Huston, TX VTS Commencment 2017
Dear Meade Church Family,
It is hard to believe that the end of my Middler year at Virginia Theological Seminary is here. I am officially a Senior (364 days till Graduation). This seminary journey thus far has been one that has been filled with many joys and many challenges. For all of them I am thankful. I find that the reality of next year is looming over me. I have had many conversations with my classmates and family about the plans God has and how blessed I am to have this time to be formed. With all that there is also a natural sense of anxiousness that sits with me. As you know we plan and God laughs.
I am so very thankful for God allowing me to find my own rhythm and rule of life while living into that of the seminary. I have continued to find comfort in the prayer space in my home. I am also thankful for the may opportunities to worship at VTS and the times and places that allow for silence. Meditation has continued to be important and these spaces have enabled me to continue this practice.
I have learned so very much at my Field Education at Saint Mary's in Arlington. I am working towards continuing to explore the various ministries and how they function. Such a large parish gives so many opportunities to experience a variety of wonderful ministries and to see where the growing edges are. I have been encouraged to note these edges and to share my insights. The congregation is open to the differences and gifts that I bring to the parish. The clergy are patient and willing to teach during worship and outside of worship. For that I am thankful. I will return to St. Mary's in September for my final year of Field Education.
My Mid-Atlantic placement has been made. I will be at Saint Margaret's Woodbridge. I am excited and blessed to be afforded the opportunity to work there full time from June 8

th

to August 13th. As a re-plant, Saint Margaret's is a church that is continuing to learn who they are and how they fit into the community and in the "Church". This is an exciting time and I am thankful to be a part of the vision that they are striving for in the Kingdom of God. Several ministries that I will be involved with are a Women's Retreat, work on Race and Reconciliation, Vacation Bible School and Faith Formation, specifically incorporating Differently Abled children into the service and Sunday School. I will have the opportunity to preach on June 18, July 2, July 16 and August 13.
Many opportunities to be involved at the seminary and on the national Church level have been afford me. I was blessed to be elected President of the newly formed Seminarians of Color Union (SOCU) of Virginia Theological Seminary and am a member of the Multicultural Ministries Committee. I also served on the Design Team for the 2017 Seminarians of Color Conference sponsored by The Episcopal Church and the Office on Ethnic Ministries. I have been asked to pray and consider being the Chair of that committee next year. I was nominated to attend the Preaching Excellence Program Sponsored by the Episcopal Preaching Foundation and am very excited to be able to sit at the feet of great preachers like Bishop Curry and to absorb as much as possible. I have also been asked to be the Women's Day Speaker at St. Stephen's Episcopal Church in Petersburg, Virginia in June.
I recently interview with the Committee on Priesthood for Candidacy. I was recommended to move forward and will interview on May 25

th

at 1:30pm with the Standing Committee. God willing after this meeting I will be a Candidate and move forward to meet with the Bishop for the final stamp of approval. I will move through this process again next year as ordination comes closer. Please continue to pray for me as I move through this process.
Meade Church members you continue to be a source of strength and encouragement for me. I hear from many of you often and your continued prayers hold me up when I need it most. With a wide grin and love in my heart, I say THANK YOU, THANK YOU, THANK YOU!!! Please know that you are continually in my prayers as you continue to be that strong church that is striving to be what God has called you to be.
I am continually thankful for the wonderful moves of God that I see in my journey and the journey of others around me. God is truly working and I am so thankful to be part of the Jesus Movement.
Faithfully,
Marlene
MARCH 4, 2016

VTS Junior Class Retreat Thanksgiving Breakfast at Resurrection Junior Class Holiday Party
My first semester of seminary is under my belt and I am moving forward. I was able to take two courses in the January term, Ministry with Older Adults and Theology and Preaching. In this spring semester I am taking Spiritual Direction and Jesus and His Community. I love the challenge that each class brings as well as the opportunity to dig deeper into Theology, Spirituality and the work of Ministry itself.
The continued balance between seminary and full time teaching is getting a bit better. My final day of full-time teaching is quickly approaching as I will retire on April 18, 2016. I am looking forward to being on the Virginia Theological Seminary campus and to more fully being part of the rule of life.
I am blessed to be able to attend the Episcopal Seminarians of Color Conference in Florida this month. I will travel with 12 of my classmates. The conference will afford us the opportunity to gather together as people of color who are bonded by our call to ministry. I am excited for time to be away from the routine of work and the seminary and have some time for fellowship with seminarians from all over the country and world.
I have prayerfully completed my visits to various churches to discern where God is calling me to serve for my field education for the next two years. I have accepted a placement at Saint Mary's Arlington. I am looking forward to beginning to step into a new chapter in the journey in the fall.
As I stated before I accepted a Clinical Pastoral Education spot at and The Charles E. Smith Community formerly known as the Hebrew Home of Washington. I am anxious and excited about this Chaplaincy opportunity. I hope to also have an opportunity to minister to those in their subsidized housing facility that have special needs. Working with Special Needs people, will forever be close my heart and part of my call.
I continue to thank God daily for all that I am and all that He is creating and molding me to be. Yes, the call to Ministry is full of ups and downs and joys and challenges but in it all, I find a peace that can only be explained by God's love and His grace.
Peace and Blessings,
Marlene
Seminarian and Postulant for Holy Orders+
~~~~~~~~~~~~~~~~~~~~~~~~~~~~~~~~~~~~~~~~~~~~~~~~~~~~~~~~~~~~~~~~~~~~~~~~~~~
JANUARY 30, 2016
In looking forward to OUR continued discernment, formation and transition to the next level, I wanted to keep you all abreast and be transparent about how things are moving along. As this is OUR journey with God not just mine. The Vestry has approved the writing of this page with monthly editions. I will be reflecting on my academic experiences and personal and spiritual development as a Postulant and Seminarian.
It is hard to believe that some four years ago we began this journey of discernment. We have made it through the formal discernment with the Diocese, Postulancy Interviews and Seminary interviews. We have indeed come this far by faith.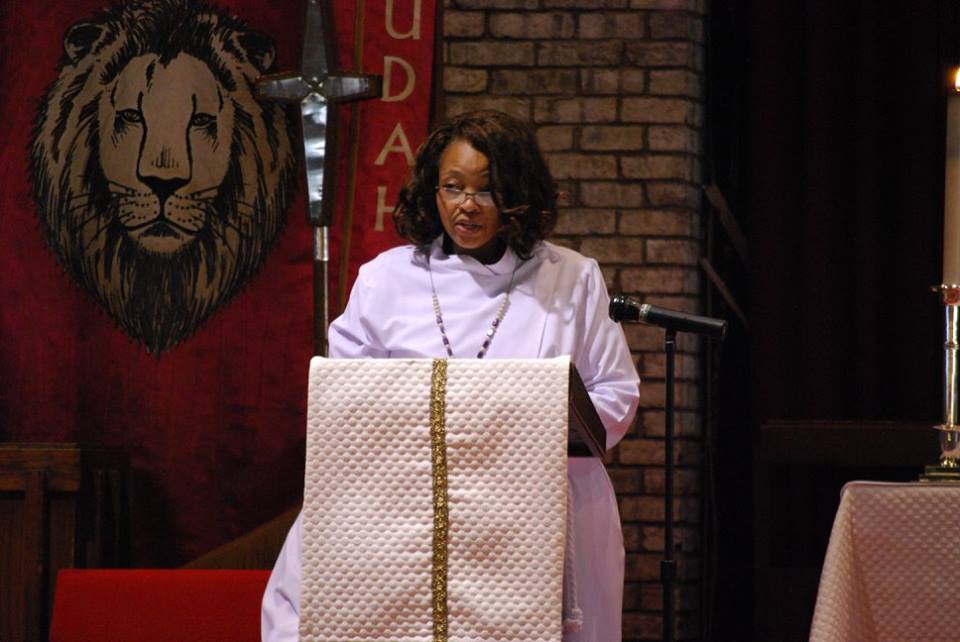 As of the writing of this first edition of this page, my first summer and semester of seminary at Virginia Theological Seminary is a wrap, as well as an intensive January Term. It has indeed been a wonderful yet challenging time. I continue to work full time as a Special Education Teacher. This call will soon be coming to an end. I am very excited about being at the Seminary full time in the fall of 2016.
I have been busy with interviews for my Clinical Pastoral Education (CPE) Chaplaincy and for my 2-year Field Education placement at a church. I was accepted for a CPE placement at the Hebrew Home of Greater Washington in Rockville, Maryland. I am very excited about this 10-week placement as I learn the ministry of Pastoral Care and Chaplaincy. I will know by the end of February where I will be for Field Education, so stay tuned.
I have included below our flowchart for the Formation for Priesthood Process, which I initially shared with you some 3 years ago. It is amazing how far we have come. God is truly awesome and continues to bless us in ways that are unexpected.
I look forward to this gift of sharing and I pray that it will allow us to continue to grow and travel on this journey of faith.
Peace and Blessings,
Marlene
Seminarian and Postulant for Holy Orders+