10TH ANNUAL CONCERT SERIES
THE 2017 CONCERT SERIES
"CELEBRATING 10 YEARS OF HONORING THE TRADITION, JAZZ AND BEYOND"
November 19, 2017
Ronny Smith Quartet - Jazz Guitarist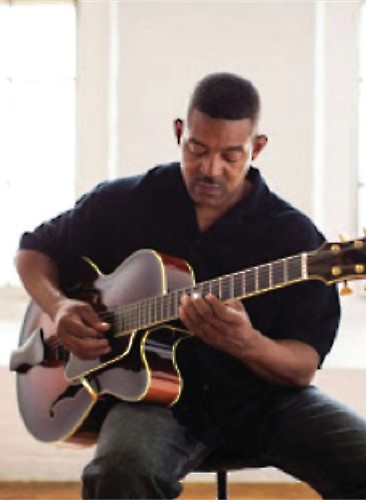 Jazz at Meade is proud to welcome back to the stage jazz guitarist, Ronny Smith for the final concert of our 2017 concert season. Baltimore based jazz guitarist Ronny Smith is certainly one of the most underrated guitarist in music history. Often compared with George Benson, Wes Montgomery and Joe Pass, he has since long time developed his own significant style. One can hear touches of each of these greats in his CD's along with Ronny's own strong musical personality.
As a guitarist, he has shared the stage with such artists as the Marvelettes, jazz drumming legend Bobby Durham, and vocalist Melba Moore. He has recorded with some of the top session musicians of the Nashville and California scene, including John Hammond (Player A), Gary Lunn (Peter Cetera), Pat Coil (Michael McDonald), Craig Nelson (Ben Tankard) and Andy Martin (Quincy Jones).
The appeal of Ronny's unique style to his audience is evidenced by his huge amount of CD releases like Long Time Comin' (2001), Laid Back (2002), Got Groove (2006), Simply Stated (2007), Just Groovin (2009) and Can't Stop Now (2013). Shake It Up (2017) is his latest CD.
"Can't Stop Now' is Ronny's sixth CD release as a solo artist and features the fantastic singles, "Slim Pickin" and "City Groove". "City Groove" quickly became #1 on Billboards BDS New & Active Smooth Jazz chart listing. Shortly thereafter, it rose to become #25 on Billboards' BDS radio Smooth Jazz National Airplay top 30 charts. He maintained stable airplay with both released singles, "City Groove" and "Slim Pickin".
"Guitarist Ronny Smith's mellow tone, subtle creativity, and ability to groove over catchy rhythms have made him an increasingly popular force in contemporary jazz" - Scott Yanow, Author (The Jazz Singers, Bebop, Trumpet Kings, Jazz on Film and Jazz on Record).
Please join Jazz at Meade on Sunday, 19 November, as we welcome back to the stage, acclaimed jazz guitarist, Ronny Smith and his Quartet.
ALL CONCERTS ARE HELD ON SUNDAY AFTERNOON AT 4PM.
DONATION $20.00
***ARTIST SUBJECT TO CHANGE***
***The recording, reproduction or transmission of Artist's performance is prohibited without prior permission of JAM and the artist.***